We love to have fun and play while maintaining respect and courtesy for our neighbors. You're going to love this 50 year old, established, campground that's owned and managed daily by Gary & Michele and their wonderful staff. Give us a call!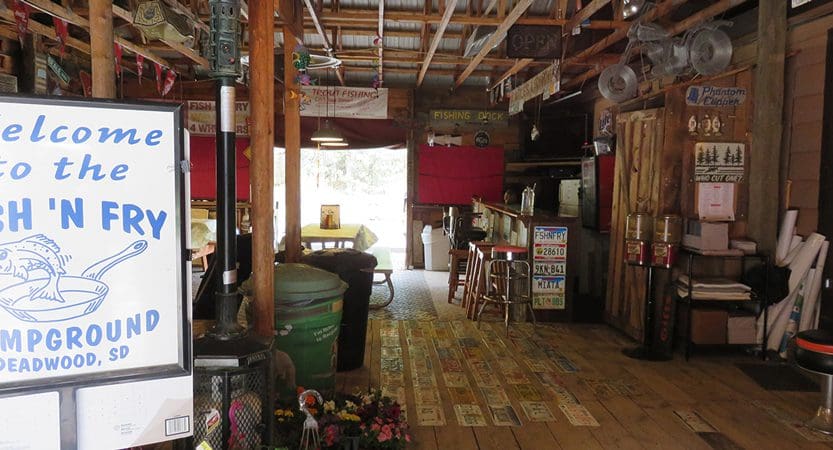 Outdoor bar & seating
Relax and eat in comfort!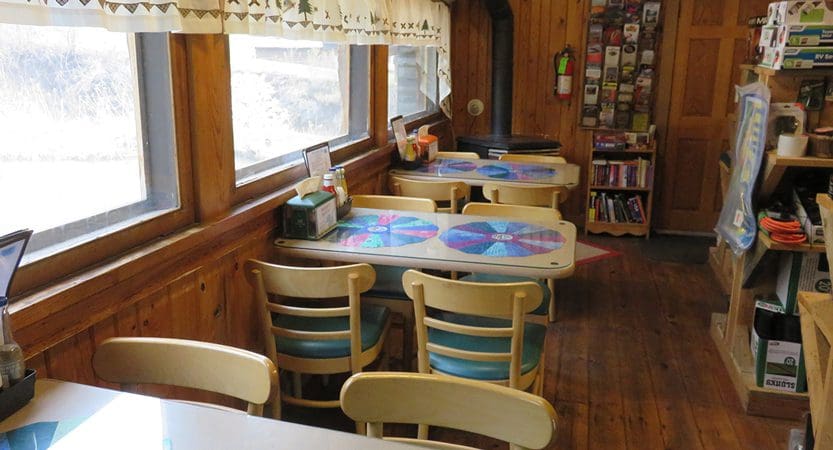 Café tables
Enjoy a meal in our very own café.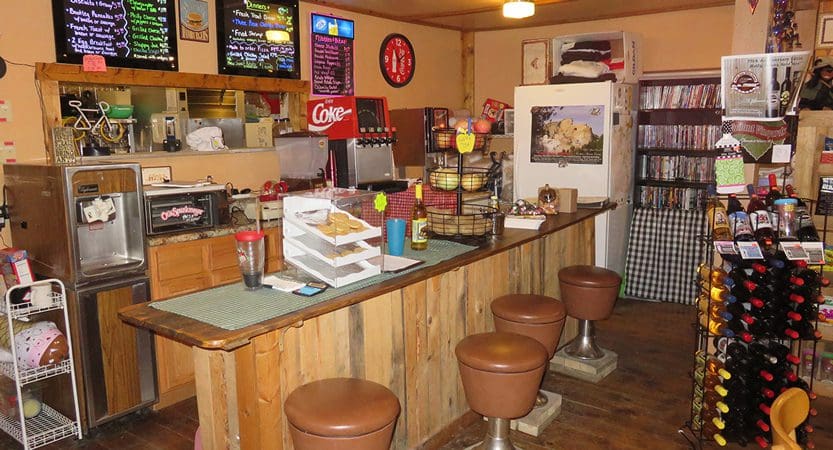 Café bar
Have a drink at our bar!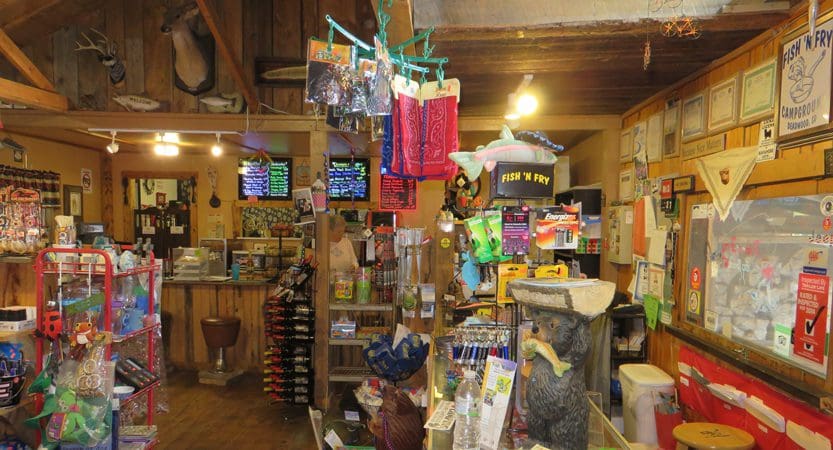 Gift shop
We have all the souvenirs you'll need.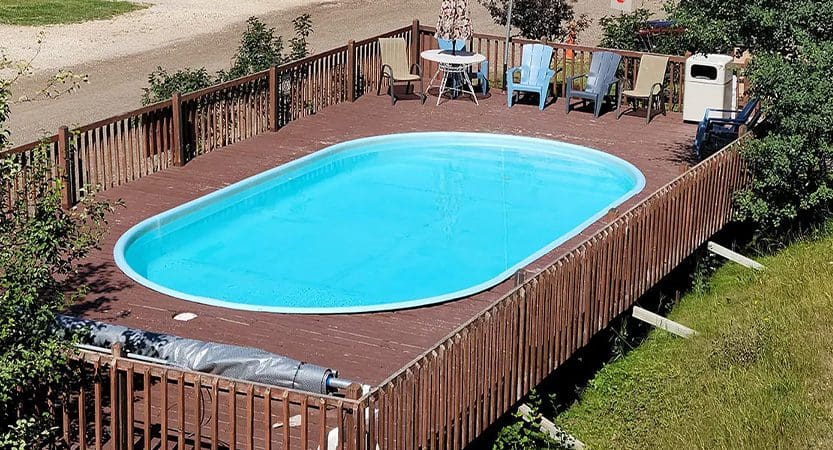 Heated pool
Enjoy a refreshing swim in our heated pool.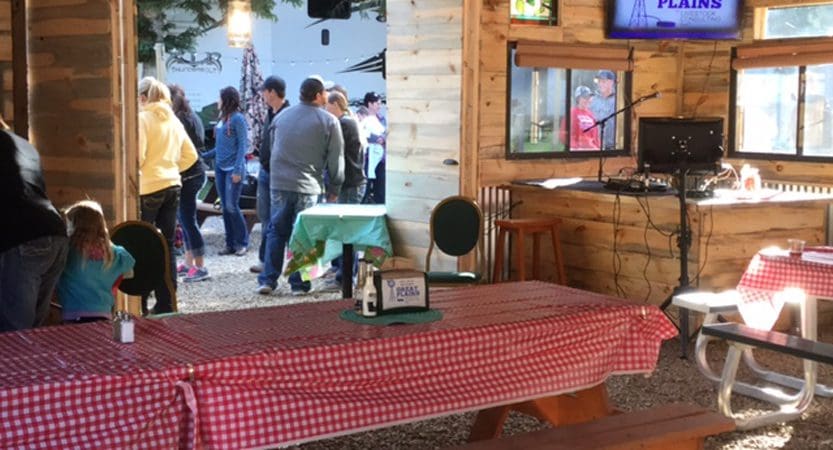 Enclosed pavilion
Rent our enclosed pavilion for your next reunion, wedding, or get-together!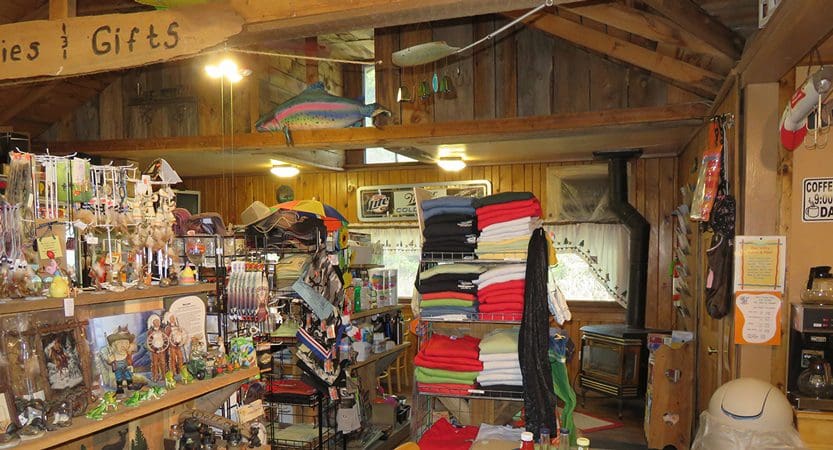 Grocery store
Forget something? We've got it stocked here!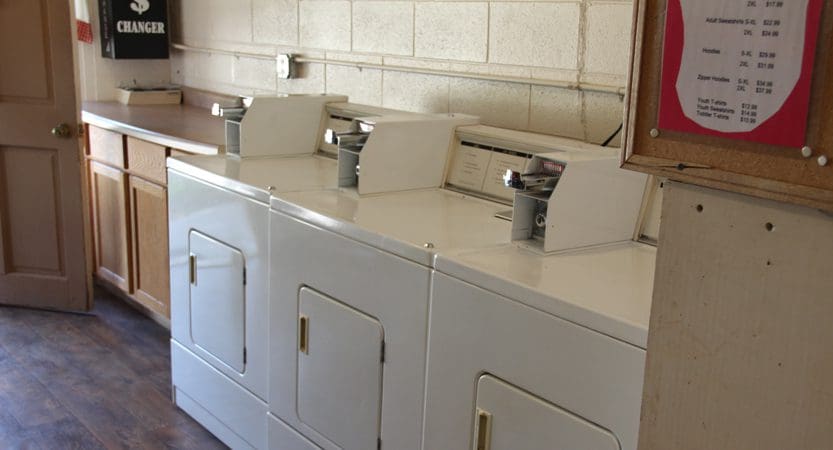 Laundrette
Wash your clothes while playing a few rounds of pinball.
Enjoy a meal made from your freshly caught trout, or another dish made to order! Breakfast is served from 7:30-10am.
Fish to your heart's content in our fully stocked trout pond. No fishing license required! Or, let us fish for you and you enjoy the meal after.